Transcription of video clip Going with the flow

Hydrochorous coconuts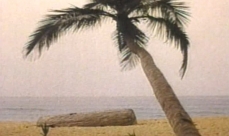 © Jardin botanique de Montréal
Coconut palm (Cocos nucifera)
Coconuts are tough and they float.
Tossed by waves, they can drift a long way.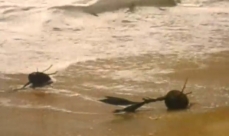 © Jardin botanique de Montréal
Germinated coconut
With a bit of luck, they will germinate on a new beach.
Coconuts hold the world distance record for water dispersion.
Some have travelled 3,000 km, as far as from Quebec City to Miami!



Back to video clip